Colorado Coyote Calling Hunts
Daytime, Predator Calling Action! Now with more land to hunt coyotes on! Grab your gun, camo and let's go! Guided service with daytime calling and ambush-style shooting. Early morning, mid-day, evening. Whether charging in or sneaking down wind, get ready! We are passionate in our pursuit. At KB Style Adventures, calling coyotes and helping others successfully harvest is our goal.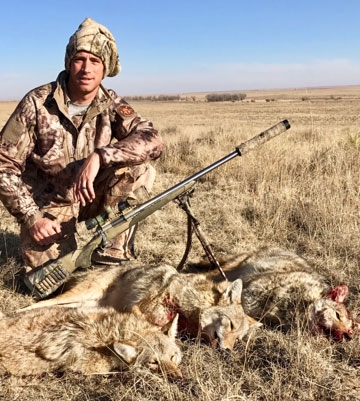 Kevin Brown- Owner/Guide
Kevin personally guides the predator hunts and spends countless hours year round dedicated to increasing his personal knowledge of predators, calling techniques and the predator hunting discipline.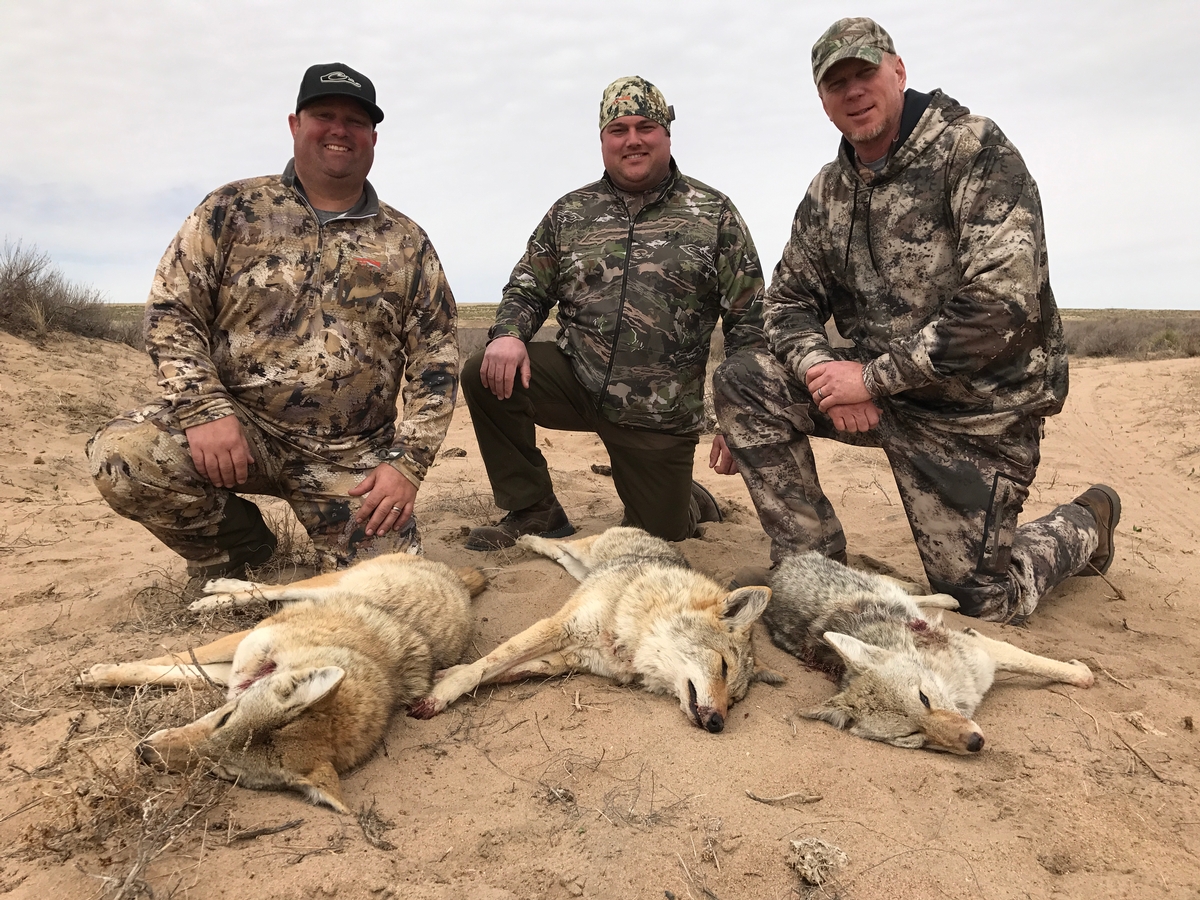 Coyote Hunting Rates, 2018
You can enjoy 1x1 Guided service for $350 per day. This is for one hunter.
Hunt coyotes with a friend or family member. 1x2 Guided hunt for coyote is $600 per day. This price is for 2 hunters.
Hunt coyotes with 2 other friends or family members. 1x3 guided hunt for coyote is $750 per day. This price is for 3 hunters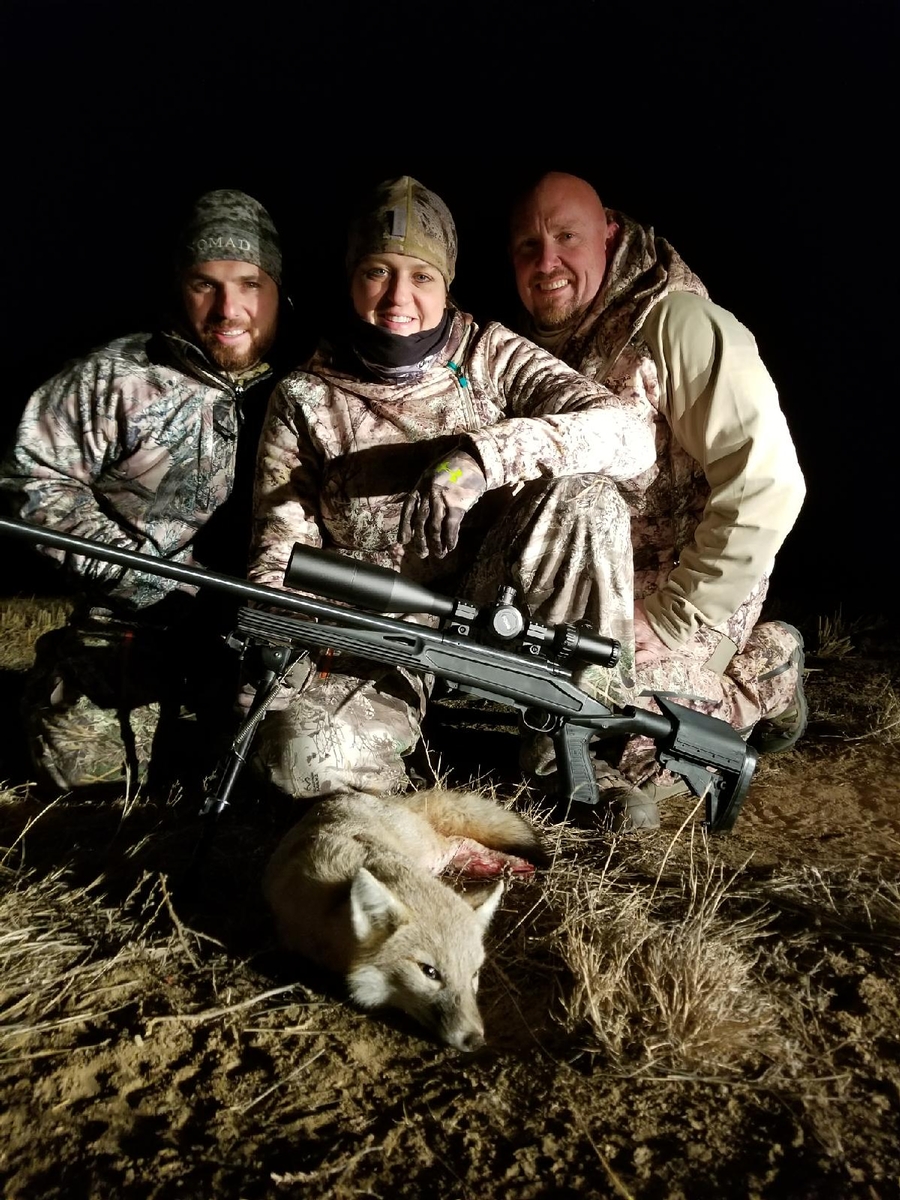 Additional Predator Hunting Opportunities
December-February - Predator hunts from Dec. through Feb. offer opportunity to bag a variety of animals. Coyote, Swift fox, bobcat, and can be targeted.
These coyote/predator hunting packages include the following:
Guided hunt on private land
8-9 hours hunting per day
In-field transportation
In-field snacks and water
Other information:
Add time to your hunt, $75 per hour
Add On-Ranch lodging, $100 per night with paid coyote hunt
Year Round Season. Each month offers unique challenges to the hunt. Weather conditions can have an affect but not as much as you. It is imperative that a person holds still (head, hands, gun, etc.) when calling. You can hope for a least 1 and up to 5 good call in or shot opportunity(s) per day of hunting.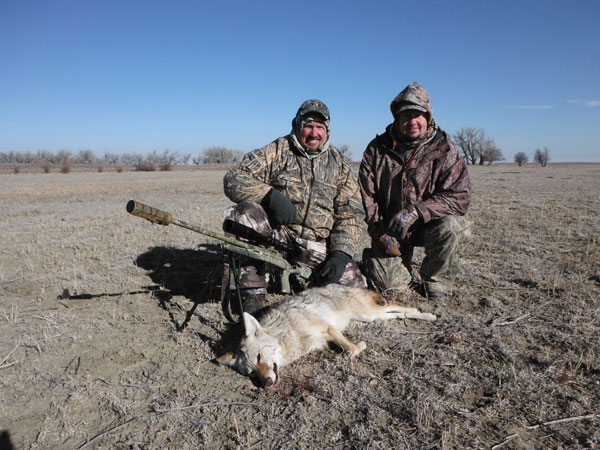 Coyote Hunting Gear
Hearing and eye protection
Camouflage pants and jacket suitable for time of year. Dessert, light tan, grey, or waterfowl patterns work great.
Gun mounted pivoting bipod (rifle) with 23 inches (or more) of extension. Not a tripod!
Ground chair or seat/cushion. Turkey chairs work well.
Boots suitable for walking and weather conditions.
Practice shooting sitting down/getting up/down/holding still. We hunt on the prairie. Shots will mostly be from a sitting position. Find a position that works with your body and will allow an accurate shot.
Prone does not work, limits field of view. Coyotes are small and wiley. They often use cattle trails and other intentions to limit their exposure.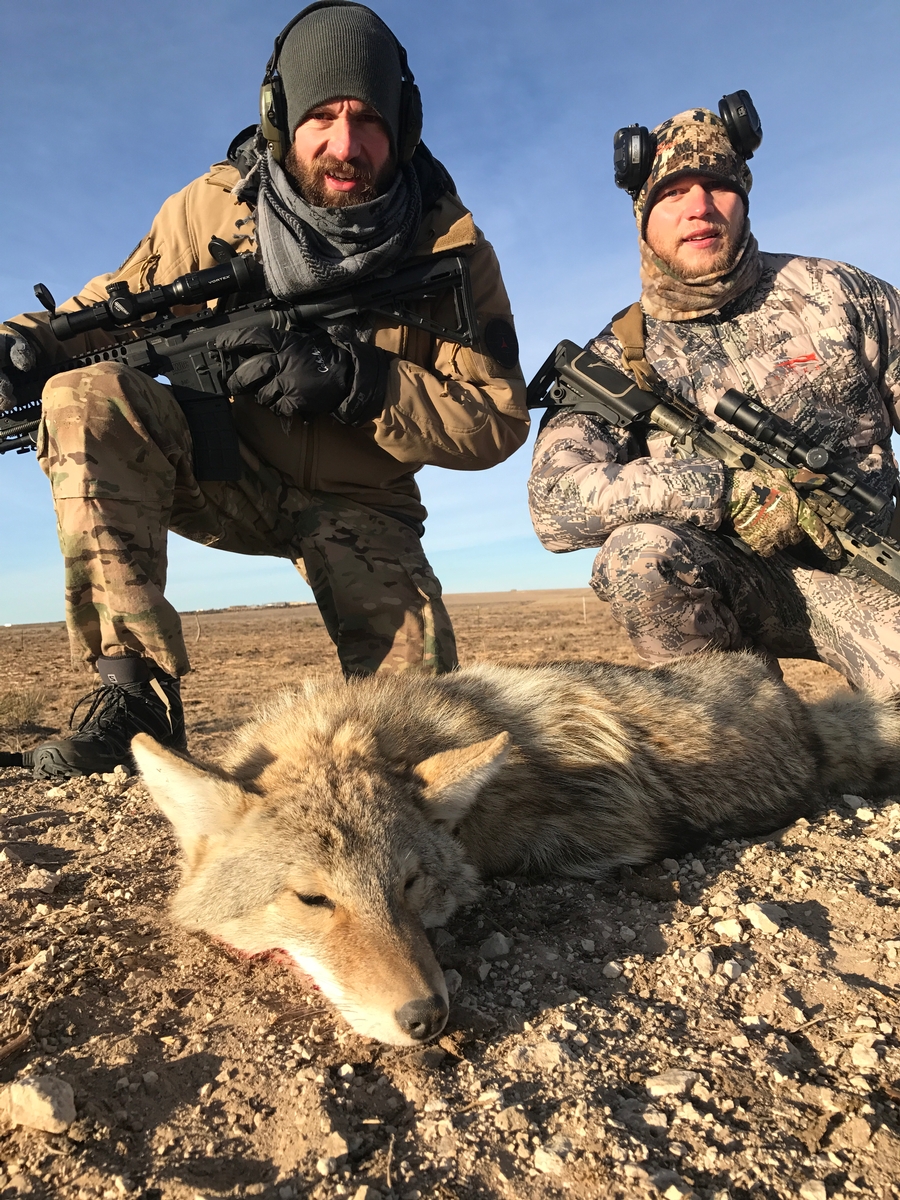 Hunter Responsibilities
If born after Jan. 1, 1949 must have an approved hunter education card.
Colorado small game hunting license
Hip number (free, see license)
Hunting clothes, gear, guns, and ammunition
Lodging. Ask about ranch lodging or get a motel
Travel to/from lodging location or guide meet up
Toiletries
Personal choice of food, breakfast and evening
Drinking water and other beverage
A sling on each firearm (rifle and shotgun)
Rapid expansion rifle ammo is a must (rifle)
12 gauge lead shot, #2 shot or larger (shotgun)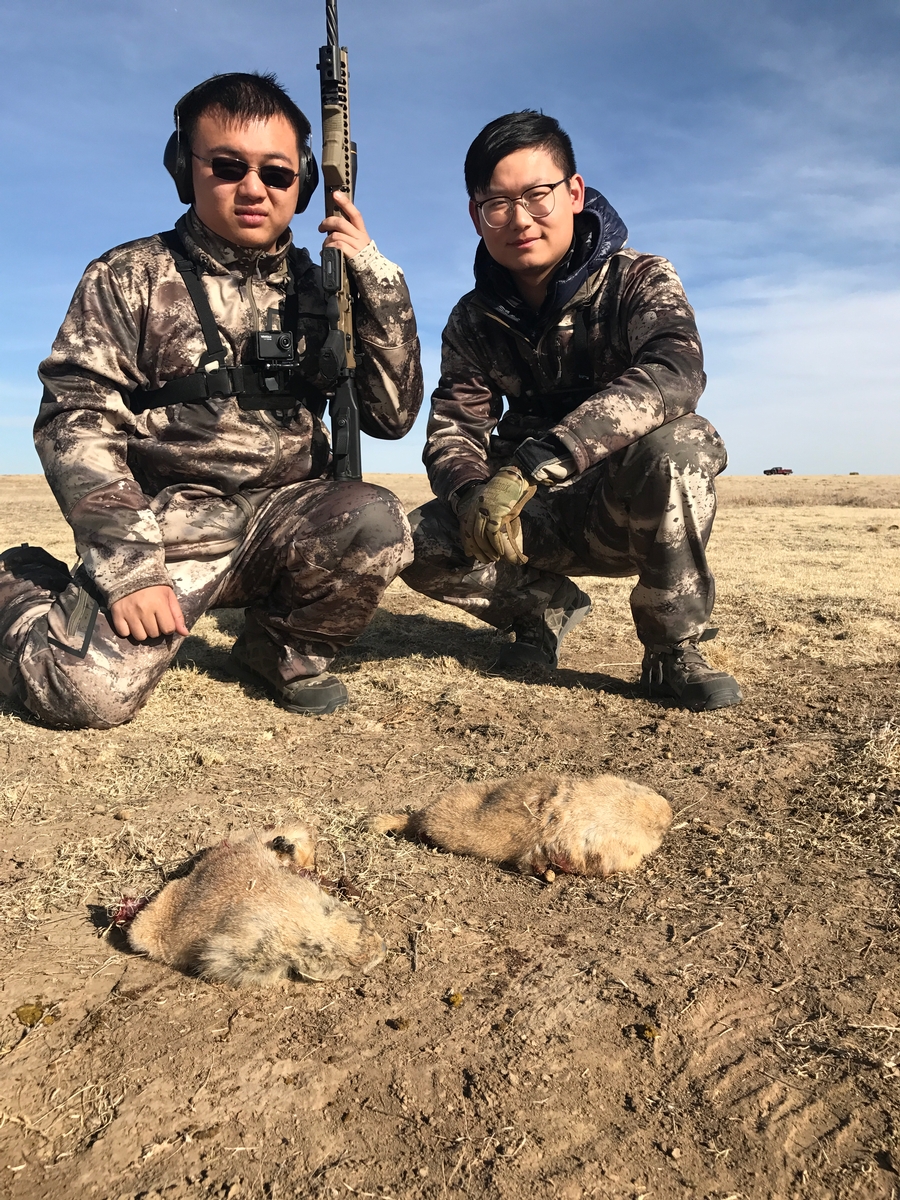 Coyote Hunting Combo Options
Prairie Dog Hunts - Small Arms Action with 100+ Shots a Day-Peaceful, Relaxed, All Day Shooting